A hot water heater is one of the essential appliances for most homes in Logan, SEQ. Apart from supplying hot water in demand, these appliances also help to conserve energy, water, and the environment. When buying a water heater, you need an appliance that is reliable and delivers beyond expectations. That is what Rheem is offering to the residents in Logan, QLD. The brand has built an impeccable reputation due to its reliability of their hot water heaters, making it resident's top choice in Logan.
As one of the established manufacturers, Rheem is also offering some of the best hot water heaters, including tankless options. The brand has released numerous models in the market to ensure that buyers have a vast range of options to pick from. Apart from the brand's reliability, there are more benefits and characteristics that make the Rheem water heater stand out as homeowners' best option.
Characteristics of Rheem Water Heater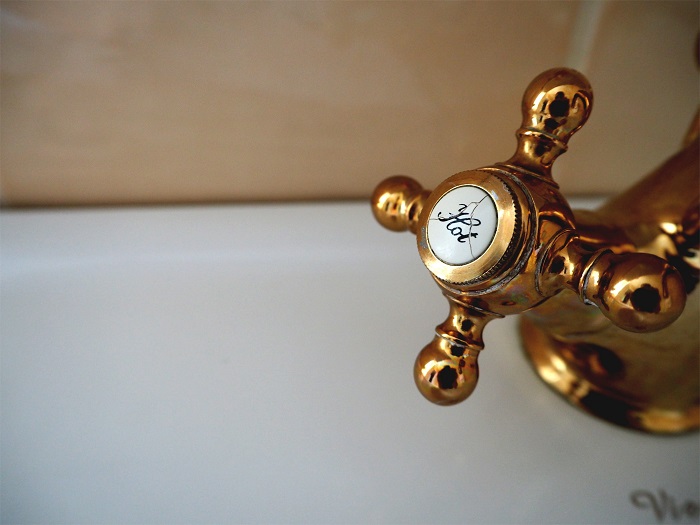 One of the biggest reasons why Rheem has remained popular in Australia is because of its impressive water heater features. Over the years, the company has improved its products' features to address the needs of their customers. Consider installing a Rheem hot water heater in your home today. Here are the main features of Rheem water heating systems.
Eco-Friendly Burner
Rheem Company is deeply involved in preserving in conserving the environment to make the planet a better place for all. That's why they are now producing eco-friendly water heaters to help reduce damage to the environment. Their water heaters are fitted with eco-friendly burners that produce low emission. So, the amount of harmful gas and other components released by the water heater is significantly lowered.
Econet Enabled
One of the biggest features of the Rheem hot water heater is the incorporation of the latest sensor technology. Econet Smart Monitoring System adds another level of energy saving, protection, and comfort in the water heating products. The app provides timely alerts on maintenance and care. The technology also helps the user to save energy and provides improved user management. The latest water heater models are Econet enabled, making it easy to work with them. That means you can operate their water heating appliances from a mobile app.
Precise Temperature Control
Rheem water heaters are fitted with powerful smart thermostats from the company. These thermostats help to address the problem of fluctuating water temperature due to the lack of precise temperature control. The smart thermostat means that you can control temperature through a dedicated Rheem app.
High Energy Efficiency
Rheem water heaters are designed for energy efficiency. The company has a reputation for producing some of the most energy-efficient water heating systems by reducing the loss of heating energy. Therefore, you can expect to enjoy long term savings in energy bills once you upgrade to a Rheem water heating system.
Warranty
Rheem manufacturer trusts their products, and that's why they offer the best warranties in the market. Most of their water heaters come with a warranty of around 12 years. So value for money is a guarantee when it comes to these machines.
Benefits of Investing in Rheem Hot Water Heater
Investing in a Rheem water heater is one of the best decisions that you can make. There are numerous benefits that come with buying these water heating appliances compared to most of the competing brands. Here are some of the benefits of investing in a Rheem water heater:
Ease of Use
The latest models that Rheema has been releasing to the market offers incredible use of use features. They are app-enabled, where you can control them from a dedicated application on your smart. So they have most of the functions automated, including adjusting the temperature using the smart thermostat. The incorporation of the Econet app in running and managing these appliances has made it easy to use. Therefore, it is very easy to work with these machines.
Reduced Energy Bill
If you have been struggling with high energy bills, then Rheem is providing you a permanent solution. Their water heaters are designed to offer incredibly high efficiency. They use less energy to heat the same amount of water. That means you will be spending less money to heat water. In addition, they are designed to withstand the toughest conditions. Therefore, the maintenance cost is significantly lower compared to most of the available brands.
Constant Water Temperature
Rheem is addressing the problem of fluctuating water temperature by using a smart thermostat. It is an advanced thermostat that can set precise temperature without fluctuating them. These thermostats are compatible with mobile, making it easy to adjust water warmth from the comfort of your couch. So with these hot water heaters, you will never have a problem with water temperature fluctuations.
Promote Environment Conservation
We are pulling together to make the environmental conservation campaign a success. However, action speaks louder than words. We should be acting more and talk less. Rheem is making it possible for you to contribute to environmental conservation by using a water heater that produces low emission. That means you will help in reducing the damage to the environment.
Longer Useful Life
Durability is one of the reasons why Rheem hot water heating systems are popular in the market. The company constructs its appliance with the highest grade materials and their best technology in the market. Therefore, these appliances can withstand the most demanding conditions. They are some of the water heating brands that offer one of the most extended lifespans in the market. See our post on extending the lifespan of your hot water heater for more details.
Value for Money
A water heater is a costly appliance, and thus, you must ensure that you are getting value for money. That is what Rheem water heaters are providing. The company offers some of the best quality water heaters you can find in the market. They also provide a very extended warranty (up to 12 years for some models) to ensure that their customers are getting value for money.
If you need any hot water heater services, including installing and repairing Rheem hot water heaters, call Hot Water Brisbane. They are water heater specialists offering fast, friendly services in Logan, SEQ.